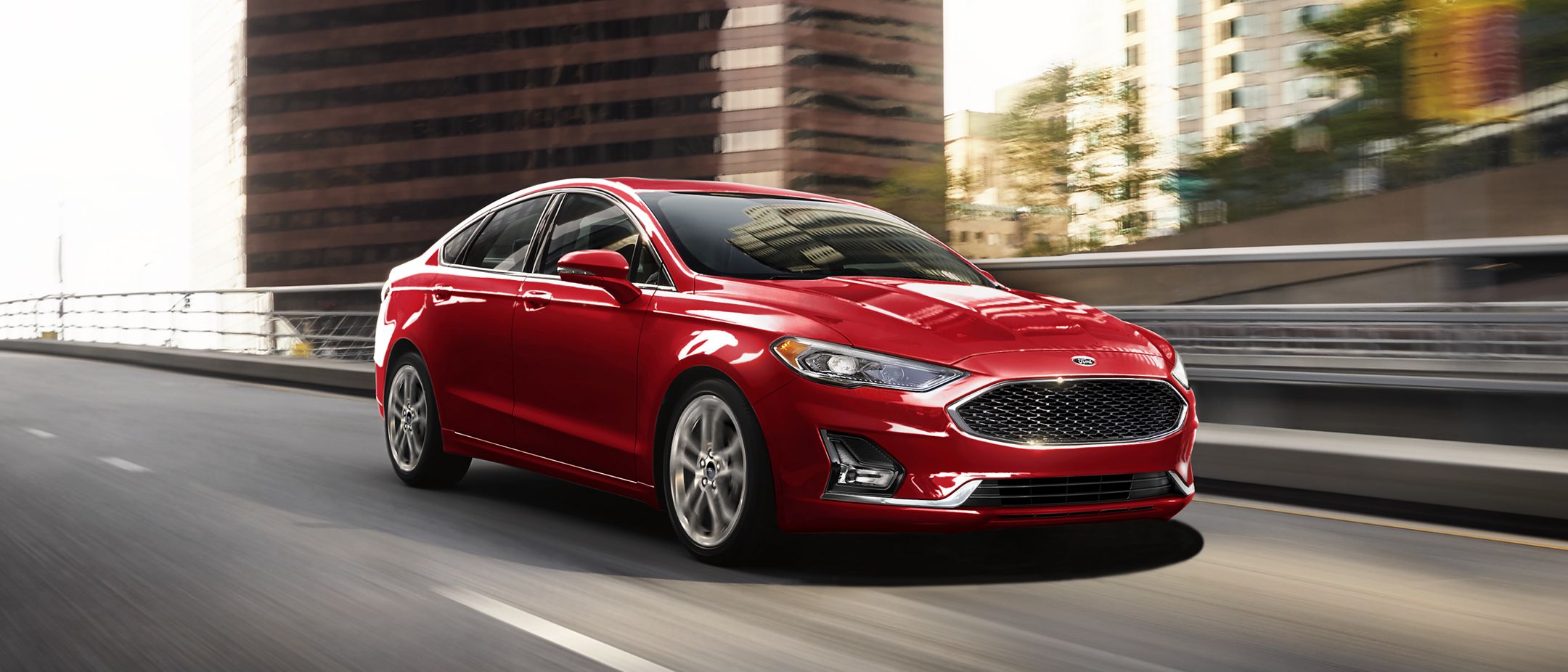 The Ford Fusion dates back to 2009, and since then, it has been one of Ford's standout sedans. Every year, Ford has made improvements to the original design, and the latest variant is the 2020 Ford Fusion, which is a step up from the 2019 edition. Let's take a look at how Ford has modified its formidable sedan. If you live in the cities of Addison, Wethersfield, or Rocky Hill and want to see both editions first-hand, come and visit us at Monaco Ford in Glastonbury, CT.
The similarities
Before we talk about the differences, let's go through all the similarities between the two editions. Ford has stuck to the familiar Fusion design, and in terms of looks, the 2020 Fusion is not much different from the 2019 Fusion. Of course, you can notice subtle differences when you compare it to the older 2017 Ford Fusion, but compared to the last few editions, the design remains more or less the same.
The trims on offer are also pretty much the same, with the only difference being the 2020 Ford Fusion lacking the twin-turbo V6 trim. The base engine, with a capacity of 2.5 liters and 175 HP, is the same, and the fuel economy is consistent across the two models as well, with a combined MPG of 25. The interiors, too, are similar to what you would find in the 2020 edition.
While the 2019 edition saw a remarkable improvement in safety features from older models, the 2020 edition retains the same features and does not add anything more to them.
The differences
The 2020 Ford Fusion does away with the 2019 edition's continuous variable automatic transmission (CVT) and replaces it with a much more responsive 6-speed automatic transmission. The 2020 edition also makes it possible to enjoy real leather upholstery, which is featured in the Titanium trim.
While Ford has only made minor changes to the 2020 edition of the Ford Fusion, it is still very much worth the upgrade. If you want to check out the 2020, 2019, or 2017 Ford Fusion for sale, visit us at Monaco Ford, located in Glastonbury, CT, close to Rocky Hill, Wethersfield, and Addison.