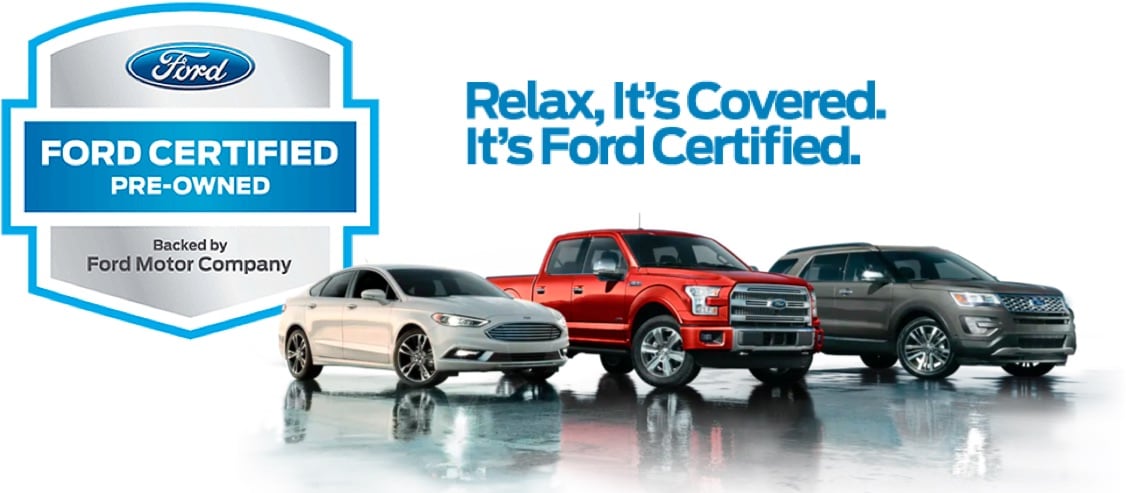 With new car costs rising year after year, it makes sense to look for an alternative, such as a certified pre-owned vehicle. This allows you to reduce your monthly payments while at the same time enjoying continued warranty coverage. Certified used cars are a popular option. Almost eight thousand six hundred pre-owned certified cars were sold each day this year. Here is a look at what makes Ford's Certified Pre-owned program so attractive.
Key Factors
Ford is offering an outstanding Ford Certified Pre-Owned program. Their certified pre-owned vehicles must not be older than 6 years, and they should also not have more than 80, 000 miles on the odometer. The most popular used car models in CT include the Ford Fusion, Ford Mustang, and the Escape and Explorer SUVs. Here is why you should avail of the Ford Certified Pre-owned program.
Excellent Warranty
The first benefit you get from this program is that Ford pre-owned vehicles come with an additional one year/12,000-mile bumper-to-bumper warranty. This warranty kicks in on the day of the purchase. Also, you enjoy a seven-year powertrain warranty and 100, 000 miles from the time the car originally left the showroom in new condition.
Great Support Service
The second benefit you get is that the company offers support services that are just like what you get when you purchase a new Ford vehicle. This support includes round-the-clock roadside assistance and rental car reimbursement of not more than thirty dollars per day. You also get fifty dollars' worth of insurance to pay a locksmith to help unlock a locked vehicle. That's not all, because the Ford Certified Pre-owned program also includes five hundred dollars of travel expense reimbursement if your car breaks down.
Low-interest Finance
The biggest reason to buy a certified pre-owned Ford vehicle is that the vehicle is eligible for financing at very low-interest rates. These rates are lower than for a cheap used vehicle.
Before availing the Ford Certified Pre-owned program, make sure all the paperwork is in order. This ensures that your vehicle passes the certification requirements of the Ford Motor Company. If you are living in Glastonbury, CT, be sure to visit the Monaco Ford dealership, serving the cities of Addison, Wethersfield, and Rocky Hill. Chances are that you will get a good deal on cars for sale in Glastonbury. We also have the best offers on Monaco cars for sale, so, you'll definitely find one to your liking.

Source: Ford