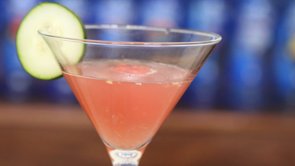 At Monaco Ford, we are very passionate about the issue of drinking and driving.
To help you go out and enjoy a night with friends, safely, we have created some delicious mocktails that will make you feel like you are indulging, but are not.
We went to Highland Park Market and picked up some cucumber, rosemary, lemon, club soda, watermelon, lemonade, strawberries, basil, pomegranate juice, oranges, coconut, pineapple juice, agave light syrup, and mint.
What does all of this add up to?
Delicious…
Read More